Our organization
What we do
The Canadian Northern Economic Development Agency (CanNor), established in 2009, works to help develop diversified, sustainable, and dynamic economies across Canada's territories, while also contributing to Canada's economic prosperity.
Because partnerships are central to CanNor's efforts to harness the full economic potential of the territories, CanNor works with Northerners, Indigenous groups, communities, businesses, organizations, and other federal departments to help foster long-term economic sustainability in Nunavut, Northwest Territories, and Yukon.
CanNor's key interrelated business lines and services help drive territorial economic development:
Advocating for economic development in the North and serving as a voice for northern needs in federal processes
Strengthening business and community development by delivering a suite of funding programs that promote recovery, growth and innovation, and
Through the Northern Projects Management Office, coordinating federal participation in regulatory review processes and Crown consultation with Indigenous peoples for major resource and infrastructure projects.
As the regional development agency for the North, CanNor has a key role in helping unlock business potential and helping develop key economic sectors, such as mining, tourism, fisheries, renewable energy, arts and culture, community and business development, food security and Indigenous economic development.
Visit the Programs and services page for more information.
Our president
Paula Isaak, President - Canadian Northern Economic Development Agency (CanNor)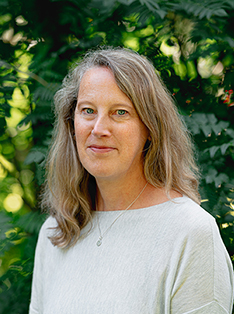 Paula Isaak became president of the Canadian Northern Economic Development Agency on 9 October 2018.
Prior to her appointment to CanNor, she was an employee of Indigenous Services Canada (ISC) for over 20 years. She began her career in Ottawa where she determined that she had a strong interest in working with ISC's regional offices. She pursued that interest through postings in a variety of regions from the Atlantic to the Pacific and the North.
Paula has worked in a variety of program areas including land claim and self-government negotiations in the Yukon and NWT, economic development, strategic policy, intergovernmental affairs and natural resource and environmental management. She was the Regional Director General of the Yukon regional office of Crown-Indigenous Relations and Northern Affairs which delivers a wide range of programs and services to Indigenous and northern residents. Prior to being appointed as President, Canadian Northern Economic Development Agency, she was the Assistant Deputy Minister of Education and Social Development Programs and Partnerships at Indigenous Services Canada.
Paula has an undergraduate degree in Political Science from the University of Manitoba and a Master's degree in Public Administration from Carleton University.